Mandatory Documents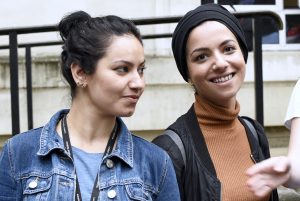 Applicants are responsible for ensuring that the MRC LID administration team receives all the necessary supporting documents – including transcripts and references – before the application deadline. Applicants should ensure that their referees are aware of the criteria required for their reference, and of the application deadline.
This page will provide further information on the documents applicants should submit with their MRC LID Studentship application:
– PhD project proposal
– Curriculum Vitae
– Transcripts
– References
All documents must be uploaded prior to submission. It is not possible to upload documents once the application has been submitted via the portal and incomplete applications will not be considered. 
Project Proposal
Applicants should submit a research proposal for their chosen project, selected from the list of projects available. They should use the advert abstract provided and expand upon it.
FOR 1+3 ROUTE APPLICANTS
– Applicants should prepare a one-page (approx.) proposal based on an advertised project. The applicant should begin by confirming that s/he is applying for a 1+3 route, and confirming which Masters programme/s the applicant is applying for (and, briefly, summarising the reason/s for programme selection). The research proposal should follow this information (see guidance to 3.5 route students for general information on what should be considered). The MRC LID board strongly encourages applicants to discuss the research project with the supervisory team, so that they have an appropriate proposal to submit.
FOR 3.5 ROUTE APPLICANTS
– The research proposal should identify a specific research question or hypothesis, summarise the relevant background information (with no more than 5 key references) and should outline an appropriate research methodology by which the question can be addressed. Applicants should also mention how they expect their research to be useful, and to whom.
– Applicants should include sufficient information in their research proposal for the MRC LID selection panel to assess their readiness for research training and doctoral study and suitability for an award. Therefore applicants should indicate the theoretical background to the project, why they consider it important and how it fits with their previous experience and possible future research work.
The research proposal must be the applicant's own work and should focus on his/her own intended work, not the expertise of the proposed supervisors.
Project Proposal Format
Project proposals should be a maximum of 3 pages long.

The proposal should be in Arial or Times New Roman font (minimum font size 10 point).

Margins should be a minimum of 1.5 cm on all sides.

All attached pages must be clearly labelled with the applicant's name. Other additional material should not be attached as this will not be considered.
Curriculum Vitae
Applicants must submit a two-page Curriculum Vitae, with a clear description of their prior education and full employment history.
Transcripts
Applicants for an MRC studentship are responsible for ensuring that the MRC LID administration team receives notification of the certified results (transcripts) of all undergraduate or postgraduate degree examinations that they have undertaken (no matter when they obtained the qualification).
If an applicant is still undertaking a degree they should
submit copies of their interim transcript/s (where final transcripts have not yet been issued), and

ensure that the MRC LID administration team is informed of the date when their result will be known.
Please note that this MRC DTP will not be able to offer a studentship to any applicants without confirmation of their degree result.
Applicants who submit documents in a language other than English must provide an officially certified translation, together with the original document. Translations supported by uncertified photocopies will not be accepted.
References
Each application must be supported by references from two people able to comment authoritatively on the applicant's academic performance and suitability for doctoral study. These should normally be from tutors on the applicant's undergraduate or postgraduate course who have direct knowledge of his/her work. Where appropriate one letter must be from a current course director or tutor. It is strongly recommended that neither of the references be written by the applicant's prospective supervisor. It is accepted that some students may have undertaken relevant professional work where the referees would be better able to comment on their suitability for undertaking research. If this is the case then the circumstances should be explained.
The application portal will not contact referees – applicants must contact referees directly. Applicants are encouraged to communicate with their referees as early as possible in the application process. It is the responsibility of the applicant to ensure that their references are returned to MRC LID by the scholarship closing date.

Referees should complete the reference on headed paper using the criteria below. The references will need to be signed and dated. Applicants should ensure that their referees are aware of the criteria required for their reference – the paragraph below is written directly to referees, so that applicants can copy/forward it to them.
Please comment as fully as possible (in 300 – 400 words) on the candidate's suitability for an award. Please include comments on the following:
Your views on the candidate's suitability for postgraduate training in general and for the particular course and research he/she proposes to undertake.
Information on how, and to what extent, the candidate has shown academic ability in terms of:
ability to grasp concepts and reason analytically;
motivation and perseverance in achieving objectives; and,
capacity for original thought.
An assessment of the candidate's particular strengths and weaknesses, and of possible further training the candidate will require to successfully complete their research. If a current undergraduate student, please indicate where the candidate ranks in their cohort.
Please indicate how long you have known the candidate and in what

capacity.
References should be either uploaded onto the application or sent to the MRC LID email address – mrclid@lshtm.ac.uk – by the referee or the candidate, depending on the referee's preference. Either way, the email and reference should both clearly state the candidate's name.