Alasdair Henderson
Project: Spatial transmission of influenza and dengue fever in the Western Pacific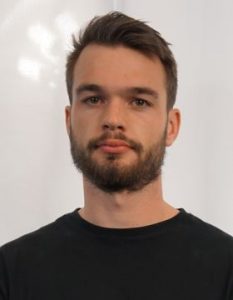 What were you doing before you joined the MRC DTP scheme?
I applied to join the scheme while I completed my MSc in Medical Statistics at LSHTM. Before that, I had worked at the Office for National Statistics for two years as an Economics graduate.
Why did you choose your primary institution (LSHTM or SGUL)?
I was already studying at the London School and love the research environment it provides so wanted to stay here.
What do you enjoy most about your day-to-day work and the people you work with?
The level of expertise that are readily accessible, from my supervisors, our mathematical modelling research group and fellow PhD students. In addition, the flexibility and control I have over my work.
What do you value most about the MRC DTP studentship?
My project is innovative and I think helps solve important problems in Public Health. The financial support for research and training support is brilliant and allows me to make the most of all the opportunities available at the school, from attending conferences to improved technical equipment so I can work more efficiently.
What additional training have you attended with MRC DTP money?
Thanks to the perks of doing a project in the Pacific I have been very fortunate to spend 10 weeks with the Ministry of Health in Fiji while collecting data. More recently, I spent two weeks working with and learning from our lab partners in Tahiti.
I have gone on some invaluable courses on modelling at LSHTM, in Seattle and Berlin and each time I came away with a greater understanding of modelling and a lot of code to use. I have also learned from attending conferences from the Lake District to New Orleans. And I even had some French lessons to prepare me for my placement.
Where did you go on your placement? What did you do?
I wanted to see how mathematical modelling was used outside of universities. I spent a month with Institut Pasteur in Dakar, Senegal. They were keen to use modelling more so I taught them a little and learned a lot about the bioinformatics methods they were already using. I then spent 2 months in Paris with Epicentre (the epidemiological arm of Medicins Sans Frontiers) and helped analyse real-time data from ongoing epidemics like the 2019 Ebola outbreak in the DRC.
Do you have any tips for future MRC DTP scholarship applicants?
Briefly speak to the supervisors of the projects to which you are thinking of applying. It gave me a better idea of what the projects involved and I changed my primary choice as a result.