Matthew Biggart
Project: Proteomic profiling of the lung epithelium to identity targets and treatments for the prevention of diabetes associated lung infection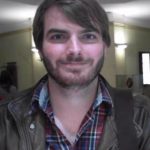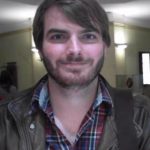 What were you doing before you joined the MRC DTP scheme?
Breed of unique morphologies of crested geckos and the construction of customised vivarium's for their housing. 
Why did you choose your primary institution (LSHTM or SGUL)?
What attracted me to SGUL was the supportive atmosphere of the entirety of the staff, having previously experienced the institute during a summer project.
What do you enjoy most about your day-to-day work and the people you work with?
Carrying out work on molecular biology means I rarely get to see the progress of the varied steps of my experiment until the final outcome. What I enjoy most about my day-to-day work is being able to visually see the progress of my cells in their different glycaemic conditions. The people I work with and those through the institute are endlessly helpful and supportive. They are always ready to discuss whatever steps or protocols are on you mind and provide what support they can, be it a chemical you are missing or just directions to someone who is more experienced in the area causing you trouble.
What do you value most about the MRC DTP studentship?
The MRC DTP studentship has offered me the chance to learn a greater variety of skills, especially in statistics and computing through the availability of modules at both institution. This is both of great value to my current and future research, but also to any future work I may pursue outside of academics.
What additional training have you attended with MRC DTP money?
I have attended a proteomics workshop which proved a huge help in learning new techniques and approaches related to my own research. I will also be using DTP funds to visit another institution who invited me to visit at a life sciences post-translation modifications conference, also funded by the MRC.
Where did you go on your placement? What did you do?
I will be visiting the University of North Carolina, to expand my skills beyond my project in proteomics. Here I will be doing work with advanced programs for the study of genetics, transcriptomics and high-throughput analysis of the effect of the chemical components of e-cigarettes on airway cells.
Do you have any tips for future MRC DTP scholarship applicants?
When applying for applications for flexible funding it is worth keeping in mind that those who assess funding may not be experts in your field. It is always worthwhile to keep the language you use understandable and clear.