Nathan Simpson
Project: Novel drugs against superbugs – preclinical optimizations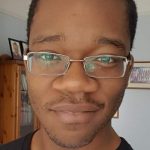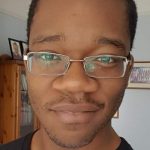 What were you doing before you joined the MRC DTP scheme?
Before joining the MRC DTP, I was on a 'gap year' while I sorted through my options. I had just finished my Bachelor's and was trying to see how far into a scientific career one could go with that qualification alone(as far as I can tell, not far at all).
Why did you choose your primary institution (LSHTM or SGUL)?
I'm fortunate in that I've worked with my current supervisor before, as he oversaw my BSc project while I was an SGUL undergrad. Since that's where he was based, that's where I ended up.
What do you enjoy most about your day-to-day work and the people you work with?
I really enjoy the flexibility of it. Different supervisors have different dynamics, but I've found in my case that as long as I'm able to get things done on time, I can handle them pretty much however I want. Getting a significant say in how a task is approached and completed is really liberating.
What do you value most about the MRC DTP studentship?
The MRC DTP studentship in particular really seems geared towards cultivating capable researchers. There's tons of support for us as PhD students and countless opportunities to develop and hone your skills as a scientist.
What additional training have you attended with MRC DTP money?
I'm not sure if it counts as training, but I was recently able to attend a conference relevant to my field of study using my MRC research grant. I gave a 15-minute talk, followed by a 5 minute question section that felt like it lasted 500 minutes to a number of esteemed figures in the field. I never thought I'd be doing anything like that so early on in my career, but the MRC DTP made it possible.
Where did you go on your placement? What did you do?
I'm technically in my first year as a PhD student, so I haven't gone on my placement yet. I don't really know where I plan to end up, although I'm currently leaning towards a foray into industry.
Do you have any tips for future MRC DTP scholarship applicants
If you're afraid to do it – to apply, to take on a project – do it anyway. I've learned that a lot of very talented people in my cohort tend to sell themselves short, but we're all often much more capable than we allow ourselves to believe.