Supervisors
2017-18 ADDITIONAL STUDENTSHIPS – CALL FOR PROJECTS

MRC LID is soliciting projects from supervisors for four additional studentships to be awarded for 2017-18. As always, we are particularly keen to encourage projects which involve collaboration between LSHTM and SGUL.
The MRC has indicated clear priority areas for these studentships, and all projects must fall within these. Our DTP will consider projects that fall within three of the four areas; these are:
– Digital Technologies and Informatics for Health
– Accelerating Medicines Discovery and Translation
– Precision Medicine and Diagnostics
Due to the tight turnaround we ask that potential supervisors read the information on the 2017-18 MRC DTP Project Supervisor Eligibility Form carefully.
The submission deadline is 5.00pm on 15 May 2017.
FOR CURRENT STUDENTS' SUPERVISORS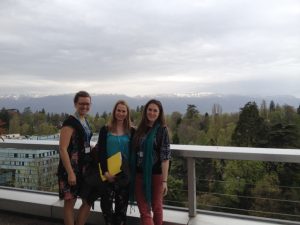 Information about the studentship can be found under the 'Studentship' and 'Current Students' sections of this website. If you have any specific queries please contact us via .